One Knife Ninja
A downloadable game for Windows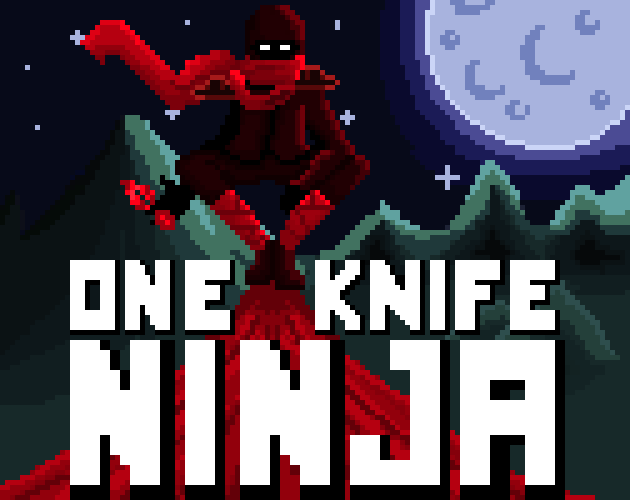 You are the One Knife Ninja
Explore and make your way through this beautiful world, hidden in the shadows. There's only one catch: You only have a single throwing knife. Cleverly make your way through levels making sure you keep your only weapon close and retrieve it from the corpses of your foes. Sneak, attack, and platform your way through all the levels to prove yourself as the greatest (and most resourceful) ninja of all time.
This game was created from scratch within 48 hours for the GMTK 2019 Game Jam.

A super special thanks to my friend, Kira Wilson, for helping me with some sprites, creating the cover art, and playtesting the game with me!
Install instructions
Right click the downloaded .zip file, then press "Extract All..."
From the newly extracted folder, there is a file called "One Knife Ninja.exe", which has a red knife icon. Press that to launch the game.

This doesn't often happen, but if your Windows prevents you from launching the Application, there sometimes is a hidden "More info" button where you can click to navigate the "Run Anyway" button and launch the game properly!